Sometimes the best way to use a stamp is to cut it! On this two page layout I stamped and cut both the title and part of the cluster of embellishments.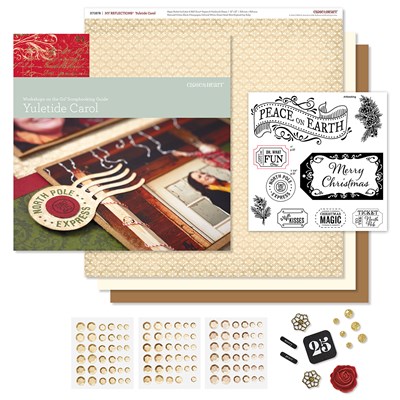 The title stamp is a simple tag shape that was easy to cut around. I loved the shape, but I wanted to use my own title so I did some fancy stamping. Check back later this week for instructions!
The embellishment tickets are from the same stamp set. These ticket shapes coordinate with a shape on our
Artbooking Cricut Collection
so you could cut the images with the Cricut or by hand.
What tools do you use to cut your stamped images? What would you like to try that you haven't?
Remember, every comment this month will be entered into a drawing for a free stamp set!