Welcome to the Paper Trail Blog Hop! You're on the right track if you've arrived here from
Linda's blog
. If this is your first stop, I hope you'll continue on through our circular trail to see all of the creations.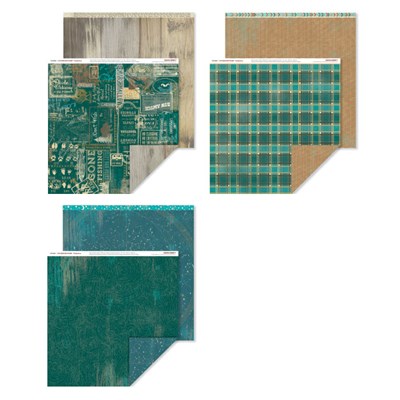 This month we are hopping along with the Timberline paper packet. I love the rich colors of this paper, and the theme made it perfect for capturing memories of a summer hike!
I started with the
Workshop on the Go
. I love these kits because they make creating layout so easy since they include papers, patterns, stamps and embellishments that coordinate! The workshop layout wasn't a perfect fit for my photos, so I decided to take advantage of the flexibility of the kit and use the supplies to create my own layout!
I used the Hat Trick pattern from the
Magic
pattern book to emphasize my photos and two of the fun outdoor-themed patters in the paper pack. I personalized the layout to our specific adventure by stamping hiking boots - from the workshop exclusive stamp set - across the page in two different places.
The wooden signs from the Timberline assortment further added to my hiking theme. and I rounded out the embellishments with some brown buttons and fibers - even a bit of sewing!
I had many landscape photos from our day hike and struggled to choose which ones to include on my layout. In order to allow room for one more, I used the button slide technique also from the
Magic
book. Here is my interactive element in action:
Although I have created interactive elements before, I had never followed any of the technique directions in Magic. It was surprisingly easy, and I love the way it turned out. The technique directions even include steps to modify the page protector so that my interactive element can be protected in an album! I will definitely be trying more of these techniques in the future!
Thanks so much for stopping here on the hop! I hope you'll check back next week for more fun layouts. Until then, head over to
Diane's blog
. I'm sure you'll love what she has in store for you!